Your involvement matters! Legislation and regulations that affect one contractor affect all contractors. The more members participating in the Oklahoma Builder's Political Action Committee - AGCOK [OKBUILDPAC] efforts, the more successful our legislative efforts will be. 100% of your contribution to the OKBUILDPAC will be used to support and help elect candidates who are willing to listen objectively to our concerns. The efforts of the OKBUILDPAC will help us advocate on behalf of you and your business.
The OKBUILDPAC is a non-profit, unincorporated association with a fiscal year ending on December 31st. OKBUILDPAC shall support candidates for members of the State Senate and House of Representatives. It shall not support candidates for other state elected offices; e.g.., Governor, Lt. Governor, Attorney General, Insurance Commissioner, State Auditor and Inspector, Corporation Commissioners, State Treasurer.
For our PAC to remain in compliance with the state of Oklahoma ethics commission, we can only accept donations in the following form: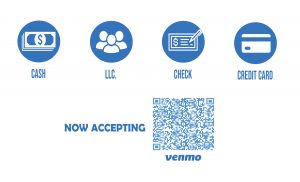 What Groups Cannot Donate to the OKBuildPAC?
The OKBUILDPAC cannot accept donations from corporations and labor unions. This prohibition includes all types of corporations, including for profit corporations, non-profit corporations, and professional corporations.
How Much Can I Donate to the OKBuildPAC?
An individual or couple can give $5,000 to a PAC each election cycle...which is every two years.  This does include any in-kind donation made to the OKBUILDPAC.